We are a trusted resource and champion for each and every person we work with – we know their names and we know their stories.
Jamieson Mullin is an accounting and financial consultancy firm with a reputation for high-quality work tailored to our clients' individual needs. It's why many of our clients have been with us for decades. We have built our business on trust, integrity and providing value for everyone we work with.
Formerly Steeves Porter Hétu and Associates, the firm was rebranded Jamieson Mullin in January 2020. It is led by Partners Jessica Jamieson CPA and Dean Mullin CPA.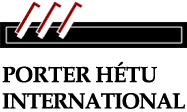 Services
We help individuals and business with the following accounting and financial consultancy services:
Cash Flow and Budgeting Analysis

We can forecast and evaluate your company's financial condition, estimate financing requirements and track cash-flow sources and uses.

Financial Forecasts and Projections

From simple projections to complex financial modelling, we can assist you in reaching your financial goals.

Audits, Reviews and Compilations

We can provide constructive solutions for maximizing your company's profitability and efficiency. We provide financial reporting on three levels of assurance: Audits, Review and Compilation.

Business Consulting

We can help your business identify areas that are negatively affecting profitability and growth, and help develop solutions that are practical and technically sound. We can provide comprehensive, flexible strategies that address the issues affecting your business.

Purchase and Sale of a Business

Our team can assist you with all aspects of your transaction including valuation assistance, cash flow analysis, tax minimization and transition planning.

Accounting Software Selection and Implementation

Selecting the right accounting software for your needs can be challenging. We have knowledge about many programs gleaned from professional experience. We can help you choose and implement the system that best suits your needs.

Business Succession Planning

The effective transition of your business is critical to its continued prosperity. With our proven experience in tax, succession and estate planning, we can assist you with the complexities of business continuation.

Estate and Trust Tax Planning and Preparation

Effective estate planning facilitates the orderly transfer of assets to your beneficiaries, provides security for your surviving loved ones and can reduce or eliminate the tax due on the transfer of your business and other assets. For business owners, providing business continuity and succession of ownership is essential. Let us guide you through the complex process of getting your financial affairs in order.

Business Advisory Services

We can help your company's management team develop long-term objectives and specific strategies to facilitate your business's future growth and success.

Tax Services

By keeping current on new tax laws and legislation, we can identify key tax planning opportunities that minimize both your current and future tax liabilities. Our tax services include:

Tax planning for individuals and corporations
Tax return preparation for individuals, corporations, estate and trusts and not-for-profit organizations
Tax effects of buying / selling a business
Tax effective retirement and estate planning

Tax Planning

Tax planning is an essential element of the tax preparation process. By making tax planning part of your overall business strategy, our experience and access to the most current tax developments can minimize your tax liabilities.